The Skinny on Reading Simplified
Hi! I'm Marnie Ginsberg, founder of Reading Simplified. If you've ever pondered these questions:
How can I teach my struggling reader(s)?
How can I know what is the best next activity for my beginning reader(s)?
What's the fastest way to teach anyone to read?
What books should my student read now?
What apps can engage my students and teach them to read?
Or, if you're just a fan of the teaching of reading like us, then…
You're in the right place!
How Reading Simplified Can Serve You & the Readers You Teach
"To learn to read is to light a fire; every syllable that is spelled out is a spark." — Victor Hugo, Les Miserables
Learning to read is the single most pivotal educational attainment of childhood. Yet, far too many of our children struggle, and honestly, fail to learn to read well. In the U.S., nearly 60% of all 4th grade students do not reach proficiency in reading, according to the Nation's Report Card. Tragically, 82% of black 4th grade students and 74% of Hispanic 4th graders do not reach proficiency in reading….
Woah….
It shouldn't be this way.
It doesn't have to be this way.
Reading Simplified lights a path toward early, quick reading achievement, for students of all backgrounds. I've been a classroom teacher, too—I know you don't have any more time. !!
So, our resources are tailored to:
Streamline your instructional decisions and teaching time, and
Accelerate your students' achievement,
so that you have more time to enjoy reading to and with your students, teaching them every day with less stress, or, perhaps, finally slipping away to watch that movie everyone's talking about.
Imagine!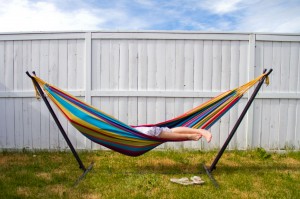 For decades, I've relentlessly pursued the question of
What are the most effective, fastest, and research-based techniques
for teaching anyone—yes, anyone—how to read?
Rely on our heavy lifting to get the most out of your instructional time. Whether you want to optimize instruction for gifted or typically-developing learners or dig your struggling or dyslexic readers out of the hole they're in, you will benefit from the videos, ideas, materials, and community at Reading Simplified.
If you subscribe to Reading Simplified (it's free!!), you'll get regular email round-ups of insights that offer you the latest in how to streamline instruction to accelerate reading achievement.
About Marnie Ginsberg, Ph.D.
I am a reading teacher and researcher, writer and blogger, and wife and mom.
I have always loved to read, but I noticed early on that many children either do not like to read or are not very good at it, or both.  As I considered this a problem…a big problem…I set off to become to a teacher to change that. Just a little dream! 😉
As a public middle school teacher in the 90's, I discovered that a focus on motivation and a reading workshop approach was still insufficient to overcome the hurdles facing many of my students who lacked early reading skills.  So, I began a private tutoring and consulting business and studied literacy further through doctoral studies at the University of North Carolina (UNC).  All along the way, I kept reading about the latest research or great teaching ideas and kept tinkering with my instruction. At UNC, I led the development of a unique K-2 reading intervention that provided webcam-based PD and coaching to teachers who deliver instruction to struggling readings in their classrooms.  Outcomes in multiple studies in top-tier research journals have demonstrated strong outcomes for struggling K-1 readers in all reading measures, including comprehension–effect sizes of .4 to .7 for the stats-geeks among us.  😉
Based on those experiences working classroom teachers in multiple states and working with children myself, the seeds for Reading Simplified were planted.
Today I live with my husband and three girls near chilly Madison, WI, where I became a big fan of the sun and Vitamin D for the first time. I like to read blogs and books, watch our kids' soccer or volleyball games, walk, and futz around with the paleo approach to food. Finally, I aim to follow Christ.
Previous work and research has been featured or is ongoing here: