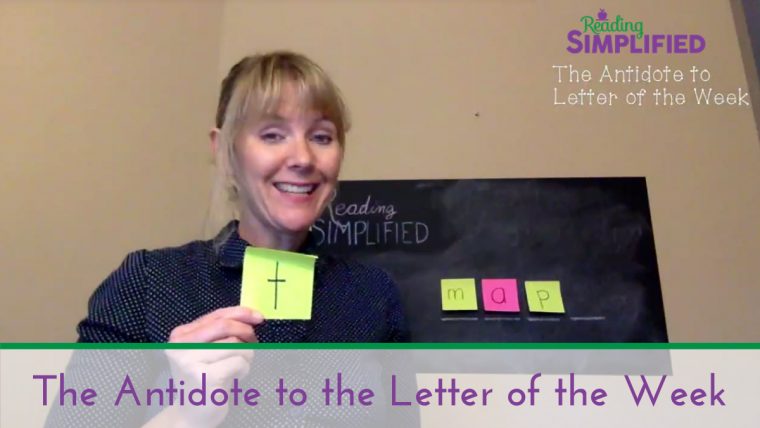 The Antidote to the Letter of the Week!
Discover how 1 simple activity will solve all of your Letter of the Week woes!
This 1 easy activity will SIMULTANEOUSLY teach…
>> left-to-right tracking,
>> the concept of the alphabetic principle (that our written language is a code for sounds),
>> consonant letter-sound knowledge,
>> short vowel letter-sound knowledge,
>> consonant digraphs (i.e., "sh" or "ck"),
>> the concept that 1 sound could be 2+ letters, 😮
>> phonemic segmentation (the most important phonological awareness beginner skill),
>> beginning decoding, and
>> beginning spelling!
Yep, that's a lot for 1 little ol' activity!
Watch more videos and snag a word list perfect for beginning Kinders' first week of school, using the link below. And get ready to see some achievement acceleration!!!!!
>> Click here to learn more about this 1 activity, Build It and get the FREE word list.
PLUS, would you like to see how to segue this activity into the 3 core activities that we use everyday with beginning and striving readers?
Then please sign up for the upcoming FREE workshop–3 Activities a Day to Keep Reading Difficulties Away.
Finally, what do you think of this antidote to the letter of the week? Have you tried it? Do you think it'll help your students?
Please comment below.  🙂