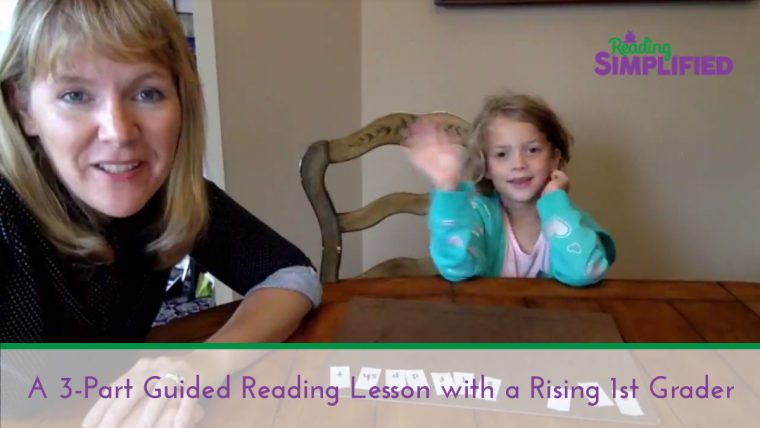 Watch this simple 3-part guided reading lesson as I work with a rising 1st grader.
With this simplified structure, you don't have to create new activities each lesson. AND yet, you still get a balanced lesson.
Here is the 3-part guided reading lesson format that I used with the 1st grader (and I recommend for all beginners or those struggling):
 Re-Reading for Fluency
Word Work
Guided Reading of a new text
Want to snag a lesson plan format that fits this lesson?
Finally, what do you think of this guided reading format? Questions? Doubts? Successes?
Please share your thoughts in the comments below! 🙂