Wondering what happened to our star Kindergarten student by the end of the 5-day challenge?
Catch up in less than 5 minutes with this day-by-day tour his accomplishments during our special event, Level Up Your Struggling Readers' Accomplishments in Just 5 Days. Recall that he began the 5-day challenge knowing 6 consonants and no short vowels. He also couldn't segment CVC words, initially.
In just 12 minutes a day, he was able to skyrocket through what other programs would have taken months to accomplish. You, too, can save instructional time AND boost student achievement when you participate in our Reading Simplified Academy membership.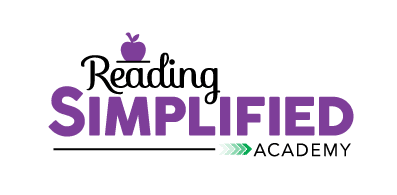 Have you tried Switch It with your students? What have you found?
Please join us in our 2nd challenge!  Starting Sunday, January 22nd at 8 pm (EST) on Facebook Live you'll learn how to use the simple Switch It activity.  You'll also get free resources–pretty much all you'll need for the activity.  AND, you can watch me live work with a new 1st grade student.  See how much progress she can make in a 5 days as compared to the K boy above!
Just enter your name and email below to enter the FREE training now!


If not, what seems different about Switch It that might help your students?  (I'd love to hear your thoughts!)